Top-Contributor 👍🏻
TOO Supporting Member
Joined

Mar 4, 2019
Messages

1,111
Location
Country
Tesla Owner

Model 3
Plugs are generally only recommended for the "emergency situation". It allows you to fix a flat quickly & easily at the side of a road. There's no need to unmount the tire to plug it. You can even install a plug while the wheel and tire are still on the vehicle. And while I've plugged a few tires and it has always been enough to fix the tire until end-of-life, it's generally not considered to be a permanent fix. You're still expected to eventually get a proper patch installed.
WARNING
: I am not sure these work on tires with a sound absorbing liner. My first, failed attempt sent me back to 'sticky strings.'
I've used the sticky string plugs but they are pretty messy (add some disposable gloves) and only 2 of 3 plugs worked. So I've switched to "stop&go":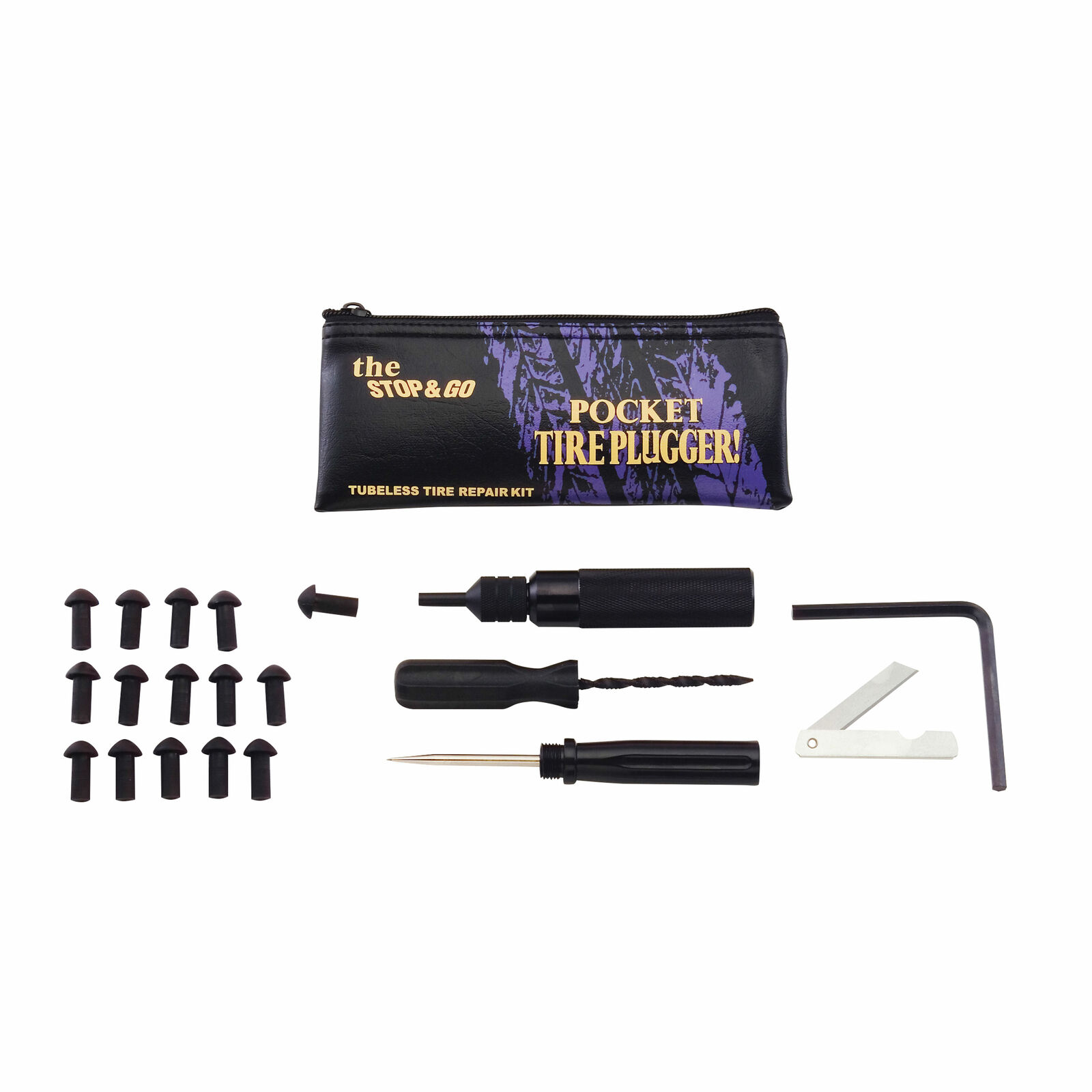 My practice plug test was clean and fairly painless.
Bob Wilson
Last edited: