Joined

Jul 12, 2017
Messages

147
Location
Country
Our team was so excited about a recent ChargePoint sighting on TV, and I wanted to share it with you all here too because it came hand-and-hand with a Tesla Model S. I'm personally super excited that this happened but I also hope this post is ok to share here and follows the community posting rules. So if you have any questions about ChargePoint, feel free to message me privately instead of using the thread for those purposes.
The HBO show Silicon Valley continued its fifth season with an exciting showdown between a Tesla Model S and some strange "EV" one of the characters got off of Craigslist.
Pied Piper employees got EV charging at work (ChargePoint, of course) and we loved watching Gilfoyle and Dinesh battle over getting the most convenient spot. Luckily, ChargePoint can charge... whatever it is that Gilfoyle is driving in this pic....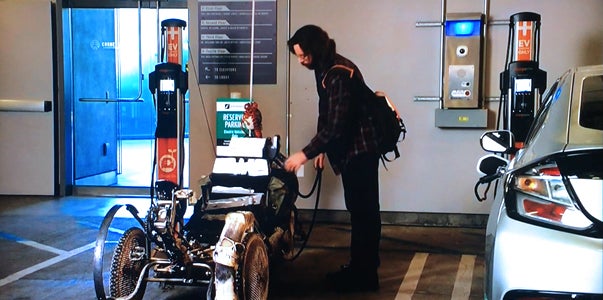 Being included in the show means not only that EVs have gone mainstream enough to be included as a major plot point in a popular TV show, but it was also rewarding to see a real-world (okay, TV-world) use case for a feature we developed in direct response to customer needs—and our own needs, too. It's also exciting to see our work on the big screen sometimes and know that our product has "made it" in a different way. Our appearance on the show was not a paid product placement.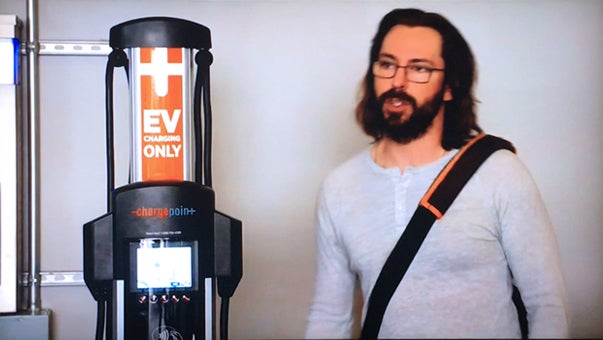 To celebrate our inclusion in Silicon Valley, ChargePointers got together in the office on Friday for some pizza and a viewing of the show.
You can
see more pictures from the viewing party right over here
.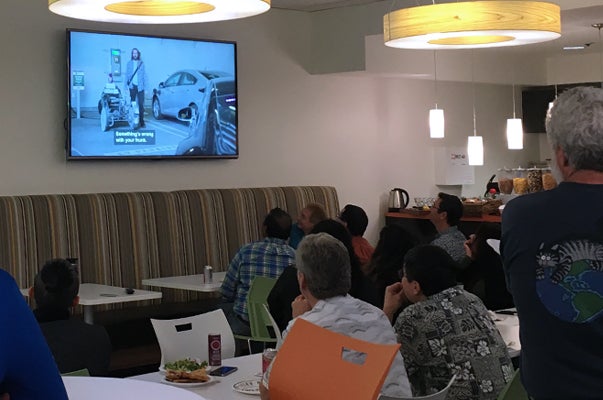 Unlike some of the technical flights of fancy the show has depicted, the EV charging storyline is based solidly in reality. Dozens of leading companies in Silicon Valley and beyond offer EV charging as an amenity to employees. As EVs go mainstream, companies understand the importance of supporting their employees in saving money, time and the environment by offering charging. Additionally, access to charging at work makes people 6X more likely to drive electric, reducing the emissions that companies create with commuting.
Just for fun, here are the fastest-growing spots for EVs throughout the country, shown below.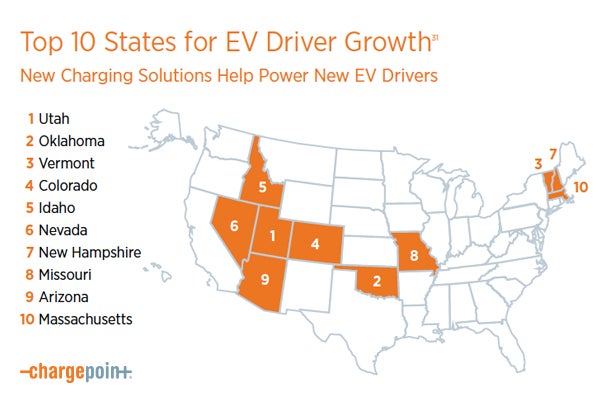 Data & chart above is from our recent Charging Forward Report (which you can find it in our other thread here on Model3OwnersClub)