New Member
TOO Supporting Member
Joined

Sep 19, 2017
Messages

3
Location
Country
After getting my Model 3 LR, I intend on taking regular trips to see my girlfriend in vegas. I've explored a few different trip planners, and seem to have narrowed it down to two good ones, EVTripping and ABetterRoutePlanner. Problem is they give me vastly different routes, with EVTripping being the fastest one in the end.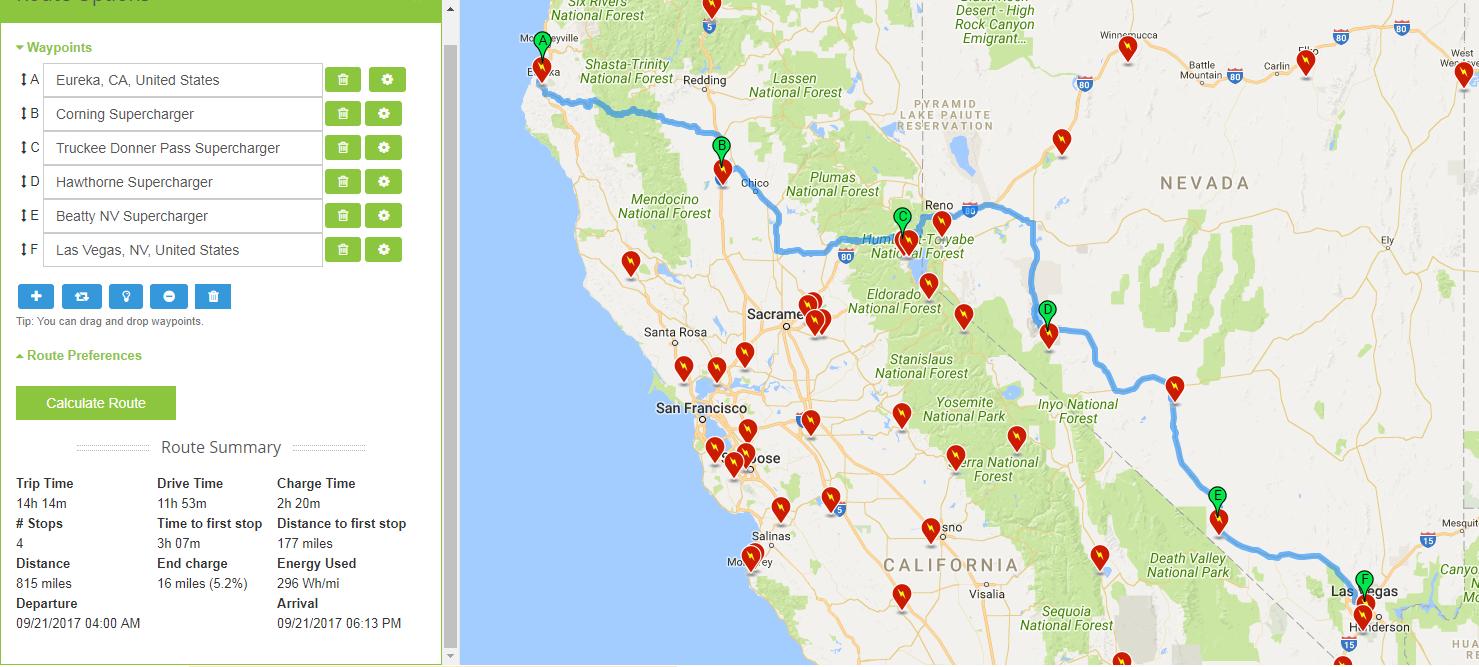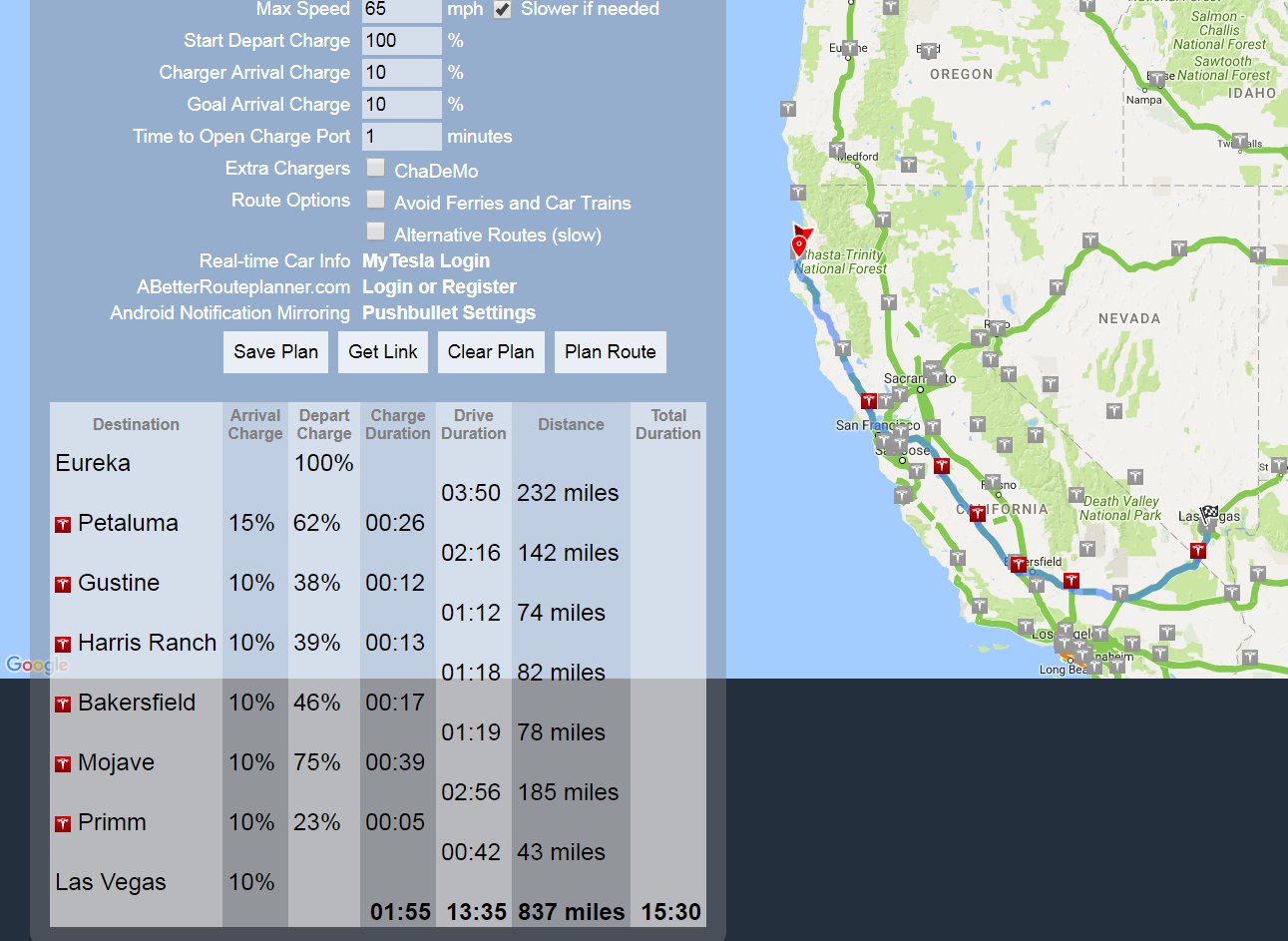 Is either one known to be more reliable than the other? I have the better trip planner energy usage set to 237wh/mile.
Edit: EVTripping not EVTripPlanner, whoops!
Last edited: