Joined

Jan 22, 2017
Messages

141
Location
Country
Tesla Owner

Model 3
Hey everyone. So I have been on the forum for well over a month now, but I have not yet taken the time to formerly introduce myself. My name is Bobby and I am from Long Island, NY. I am currently in college, attending The University of North Carolina at Chapel Hill where I am currently a sophomore. My primary life goal is to build a technology company that contributes to stopping, and ultimately reversing, climate change. Tesla has been a major inspiration for me regarding this.
Since this is a car forum, let me tell you about my current car. It is a green 2002 Buick Century Custom with somewhere around 130,000km on it. My grandfather was the first owner of the car, and after he died in 2004 my dad had it from then until I started driving. So I am the third Bobby Garrity to own this car.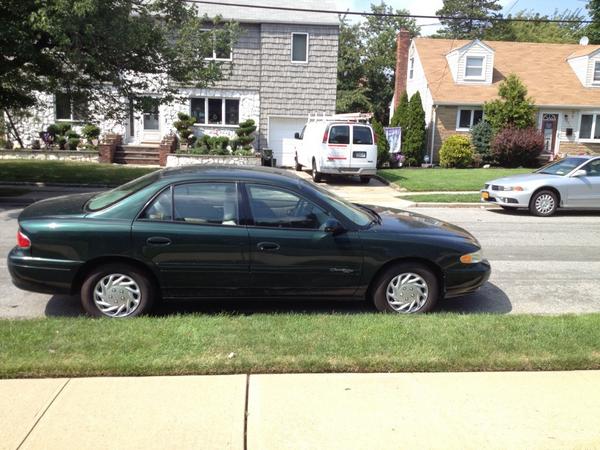 Regarding its condition, it has some scratches, the front windows don't work well, but the engine is in pristine condition. In order to save as much as possible for the Model 3, I won't be putting any money into this car for nonessentials, especially cosmetic things or the windows issue.
But it rides so nice. It is one of the smoothest cars I have ever been in, let alone driven. It is an amazingly comfortable car that makes me wish more were like it. If I have not yet made it obvious, I love this car. Besides being smooth, it is very easy to drive and handles well. Given its condition, I was prepared to use this car for another decade. But given its age, I was afraid that I would not be able to find a worthy successor.
But then I discovered Tesla.
I love driving, but I hate emitting CO2. So when I found out that there was a car on its way that was all electric, somewhat affordable, and with no compromises, I got excited. I eventually decided that this was going to be my next car. After Tesla announced that the Model 3 will one day have complete self-driving capability, I saw that the future was closer than I realized. Not long after that, I made my reservation.
I will probably be replacing my Century before it's necessary to do so, and buying the Model 3 before it is economically optimal for me. But that's a sacrifice I am willing to make if it means reducing my carbon footprint. Besides, it wouldn't look too good if the CEO of a clean energy company was driving an old car that burned dinosaurs to get around. Seriously folks, they did that in the 1950's.
Last edited: